Soulja Boy reveals why he dated Blac Chyna! The couple dated for less than 2 weeks
Soulja Boy has finally spoken over his alleged split from Blac Chyna, and he confirmed the report via a tweet he shared.
Soulja Boy who reacted to a tweet by TMZ after his split from Blac Chyna, said he only "wanted to see what the pu**y felt like"!!!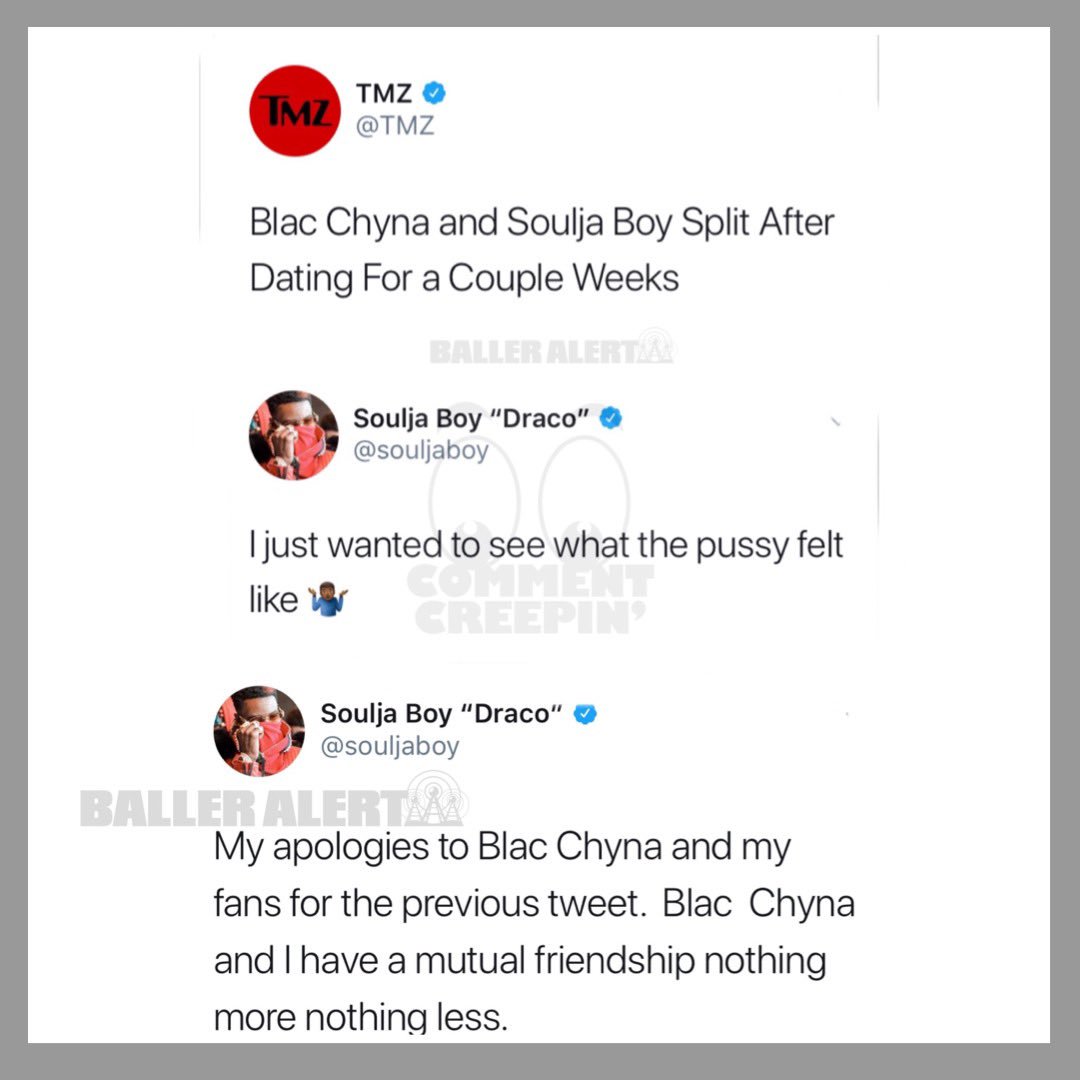 The reason Soulja and Chyna started dating in the first place was revenge on Tyga.
Tyga is Chyna's ex and baby daddy number one, and he just had major beef with Soulja.
Now, it seems Tyga is part of the reason they're throwing in the towel.
There are other factors involved in the breakup ... we hear Soulja and Chyna just weren't on the same wavelength, with Soulja looking for group hangs and Chyna preferring the Netflix and chill vibe.